Black Gold Dog Food VS. Bully Max Dog Food
Black Gold Dog Food VS. Bully Max Dog Food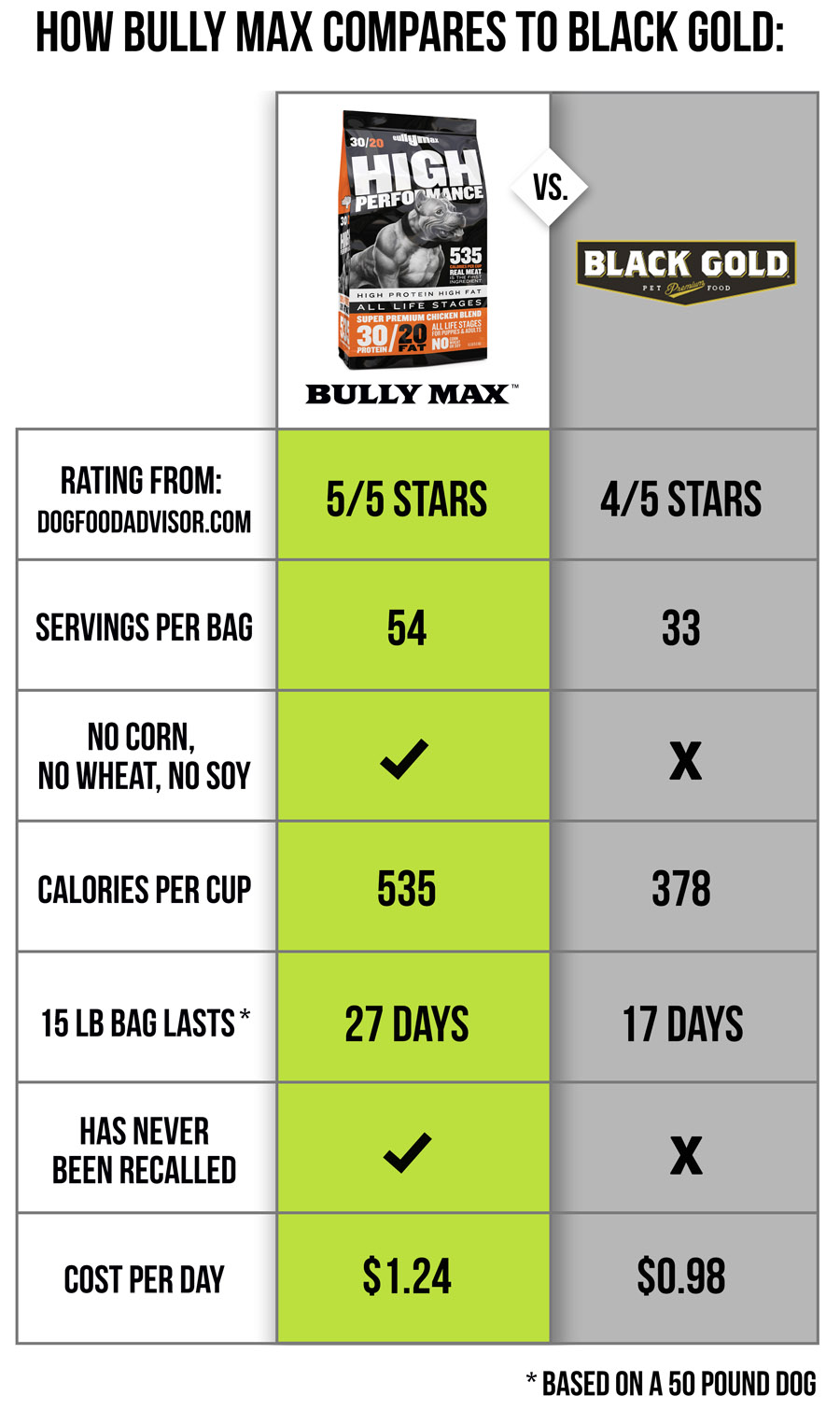 SUMMARY: For just 0.26 per day you can upgrade to a much higher quality food that DOESN'T contain corn, wheat, or soy. Bully Max also contains 29% more calories per cup, and 38% more servings in each bag.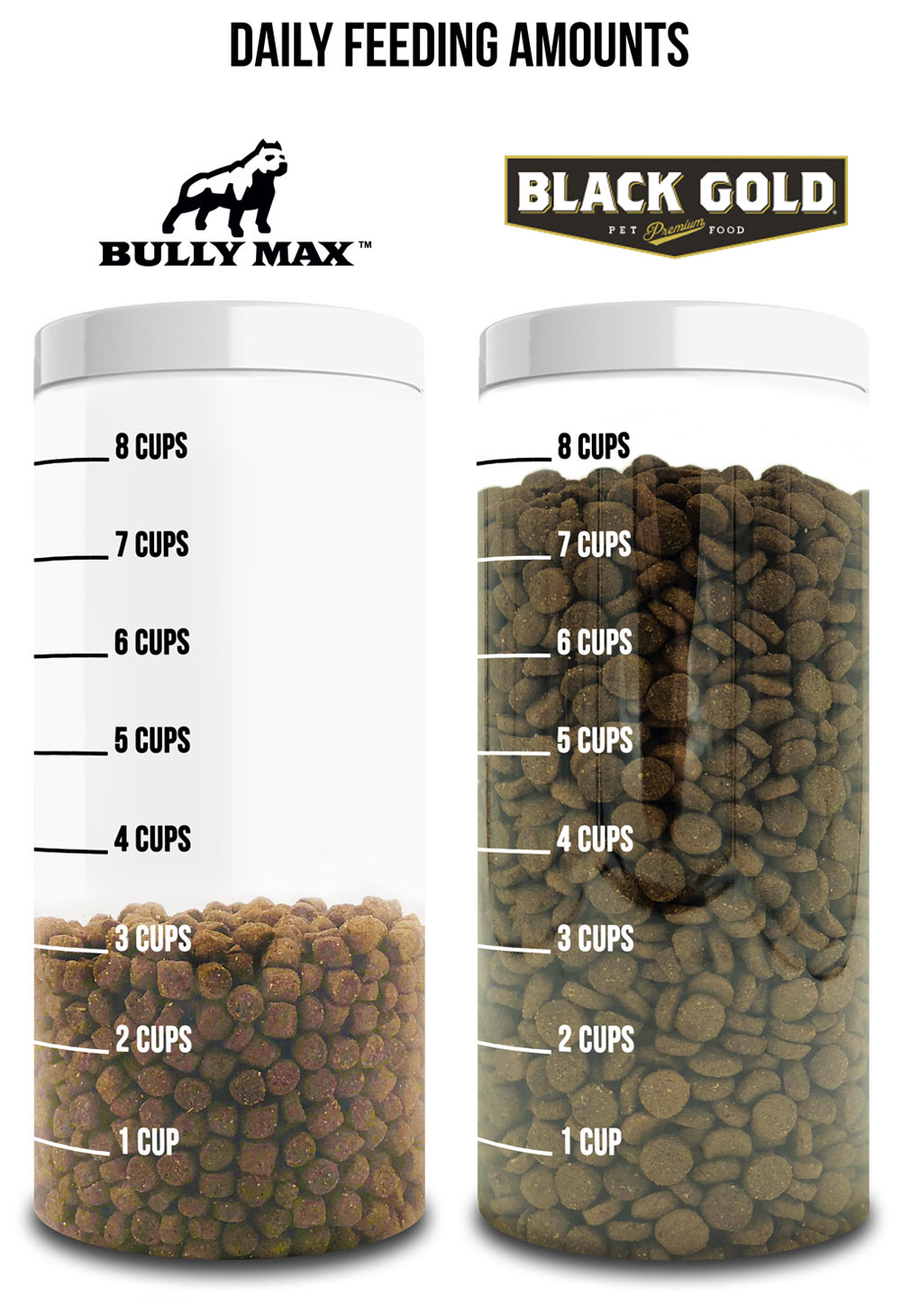 Summary: Bully Max is more nutrient dense than Black Gold. By switching to Bully Max, your dog will eat nearly 65% less food. 

With Black Gold, you'll feed your dog 3X as much food in order to meet their daily requirements.

This not only increases your cost, it also puts a greater strain on your dog's digestive organs and causes them to have more frequent bowl movements.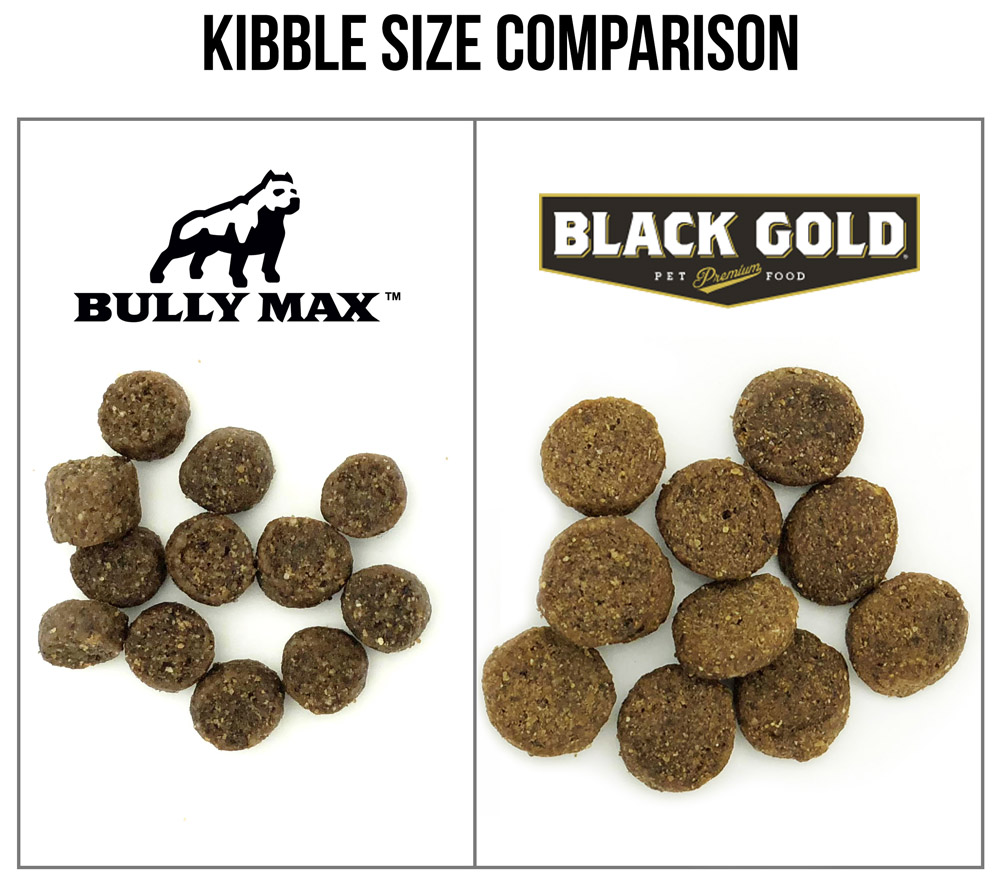 Summary: According to AFP international, the size of Bully Max kibble is equally preferred by all breed sizes & ages.

The 5/5 star rating Bully Max High Performance received from Dogfoodadvisor.com was the result of using the highest quality ingredients on the market.