Why choose Bully Max dog food?
Why choose Bully Max dog food?
If you compare Bully Max High Performance to other brands, you'll notice a few big differences.
MORE CALORIES—Bully Max high performance contains MORE calories (535 calories per cup to be exact).
LASTS LONGER—Since Bully Max is higher in calories, it lasts longer. Compared to other brands, a 15 lb bag lasts an average of 10 days longer.
BETTER PROTEIN—Bully Max uses meat as the main source of protein. Other brands use plant protein which lacks the amino balances your dog needs to thrive.
ALL-NATURAL—Bully Max is ALL-NATURAL. We never use cheap or artificial ingredients. NO corn, soy, wheat, artificial preservatives, or artificial flavors.
BETTER RATED—Bully Max is BETTER RATED. The most trusted third party dog food review site gave Bully Max High Performance a 5/5 star rating. You can get the full review here: https://www.dogfoodadvisor.com/dog-food-reviews/bully-max-dog-food/
NEVER RECALLED—This is due the triple check system. Bully Max dog food is tested 3 time prior to leaving the manufacturing facility. ​​
FOR ALL BREEDS AND AGES—Bully Max High Performance is suitable for adult dogs and puppies (ages 4 weeks and older). You'll never have to worry about transitioning your puppy to a new formula.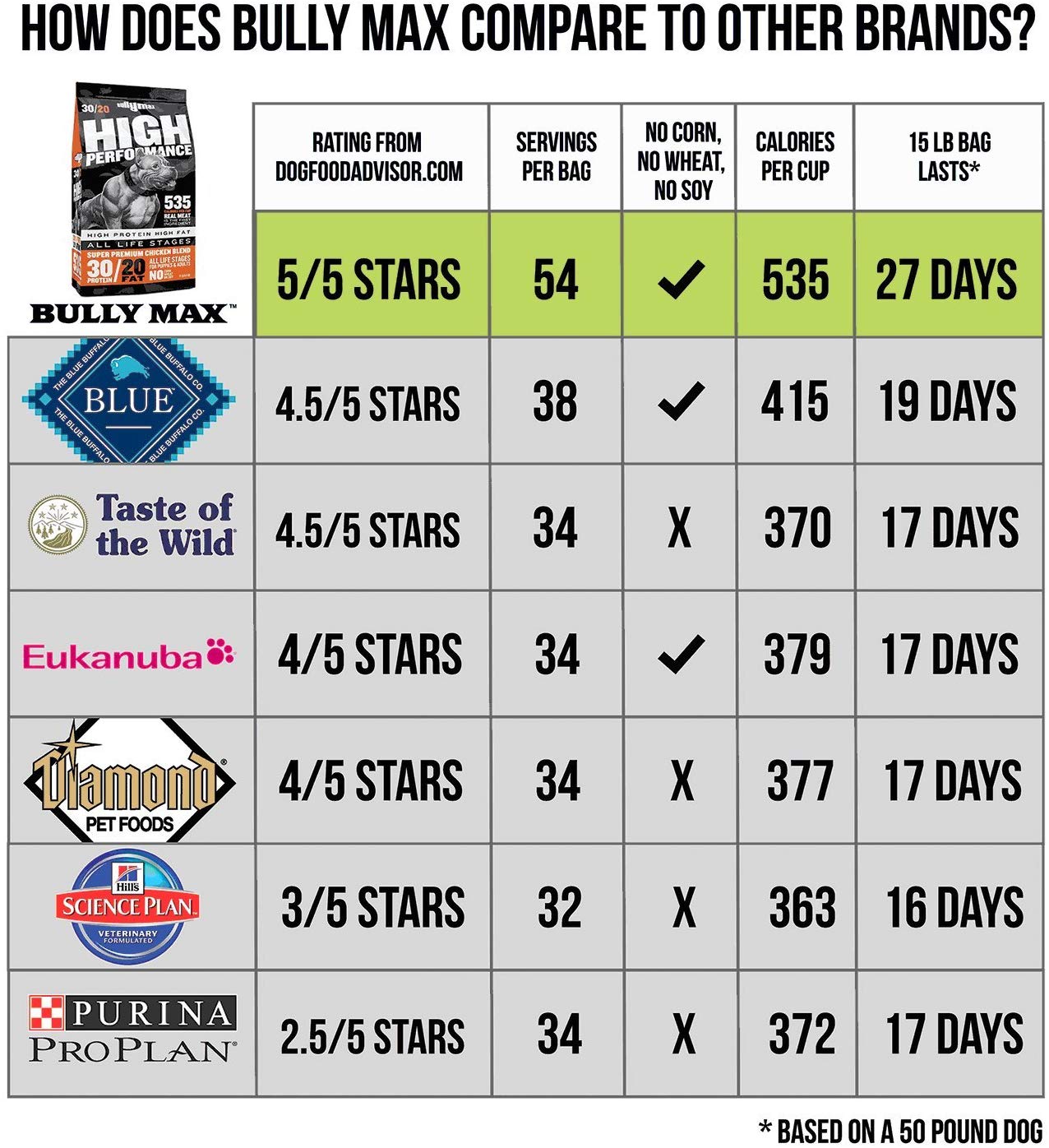 To help make your next order a bit easier, here's a code you can use to get $7.00 OFF your order: RESULTS