I'm having trouble logging into my account
I'm having trouble logging into my account
For one time purchases
If you are having trouble logging in or forgot your password for your one time purchase, you can reset your password here: https://bullymax.com/my-account/lost-password/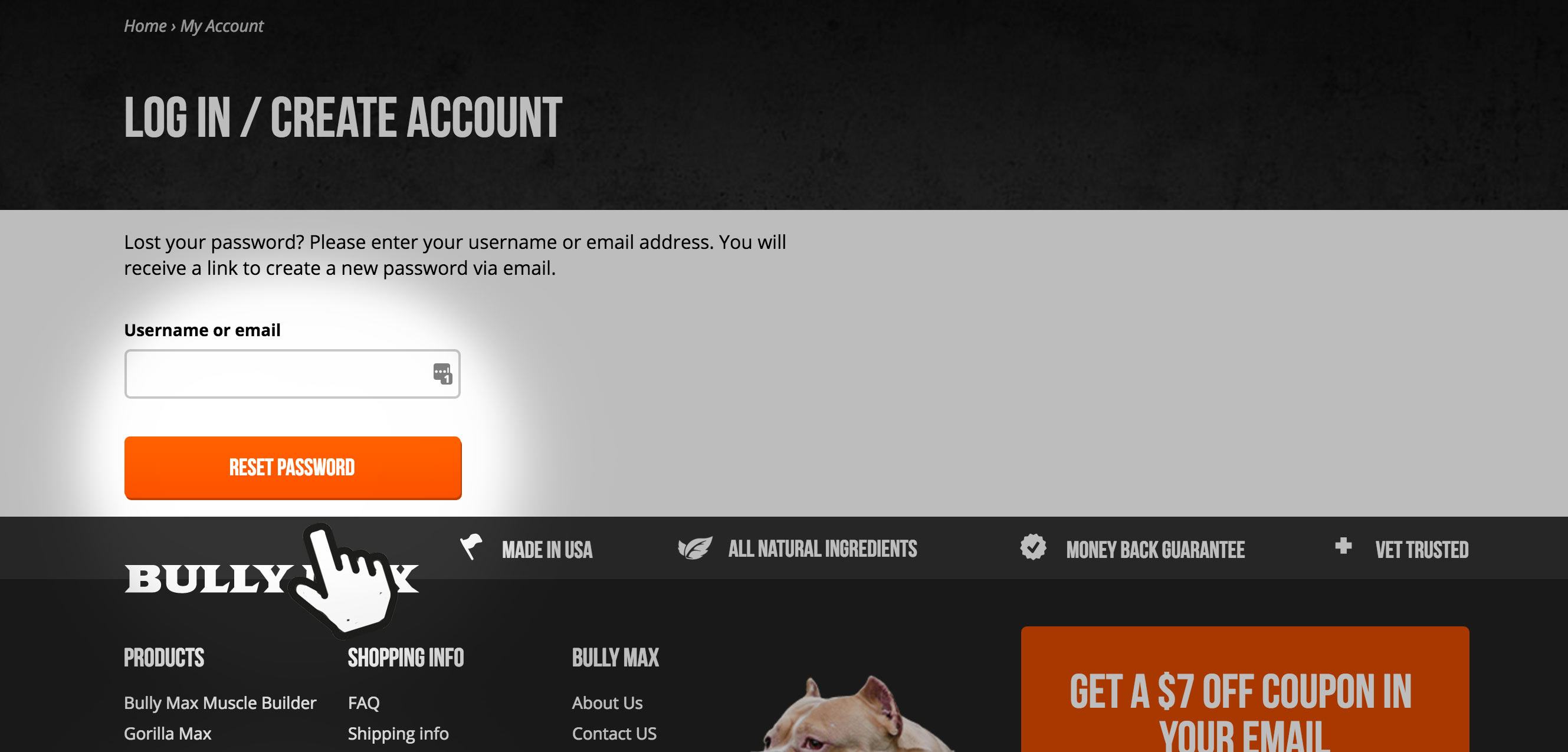 Logging into your Subscription Account
When you create a subscription on bullymax.com, we send a link to your subscription portal via email. 
The email will be titled "Your recurring order charge confirmation from Bully Max". Inside of this email there will be a "Manage Subscription" link.
If you cannot locate this email, please contact customer support & request the link to manage your subscription.