My coupon code isn't working
My coupon code isn't working
If your coupon code isn't working, it's possible that it's invalid, didn't meet the minimum order requirement, or another coupon code is already applied to your order.
You are only able to use one coupon code per transaction.
Here's a FREE coupon code worth $7.00 that you can use now: RESULTS
You can enter code RESULTS on the checkout page.
On mobile devices, you'll may have to click the "Show order summary" link in order to display the coupon box (as seen below):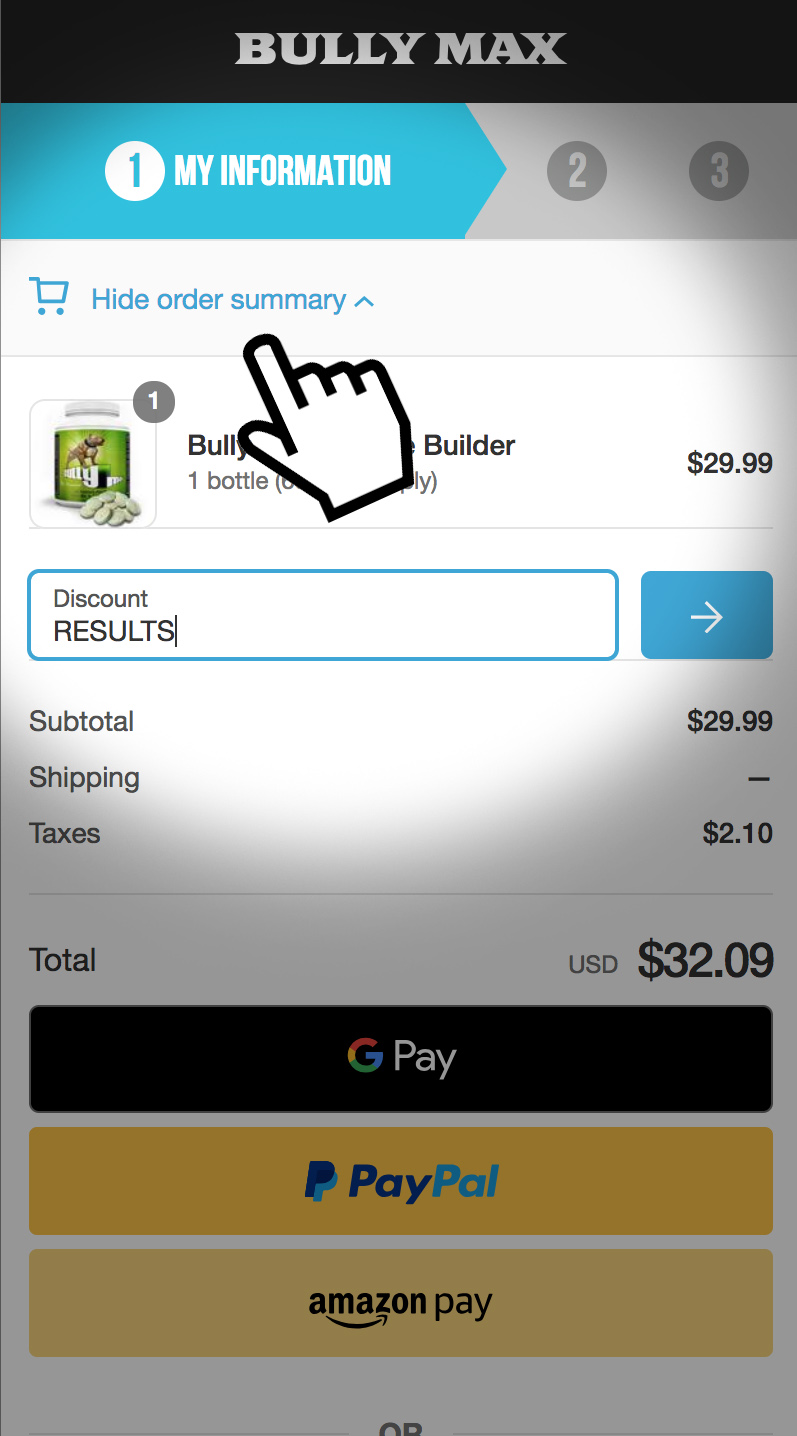 Still having trouble? Click the chat button at the bottom of the screen. We would be happy to help!