How long does shipping take?
How long does shipping take?
Shipping within the USA take usually 2-5 days.
For an exact delivery date, look for the email with the subject link: "Order #99999 confirmed - Tracking updates inside" (your order number will be unique).
This email is sent immediately after your order is placed.
The email will look like this: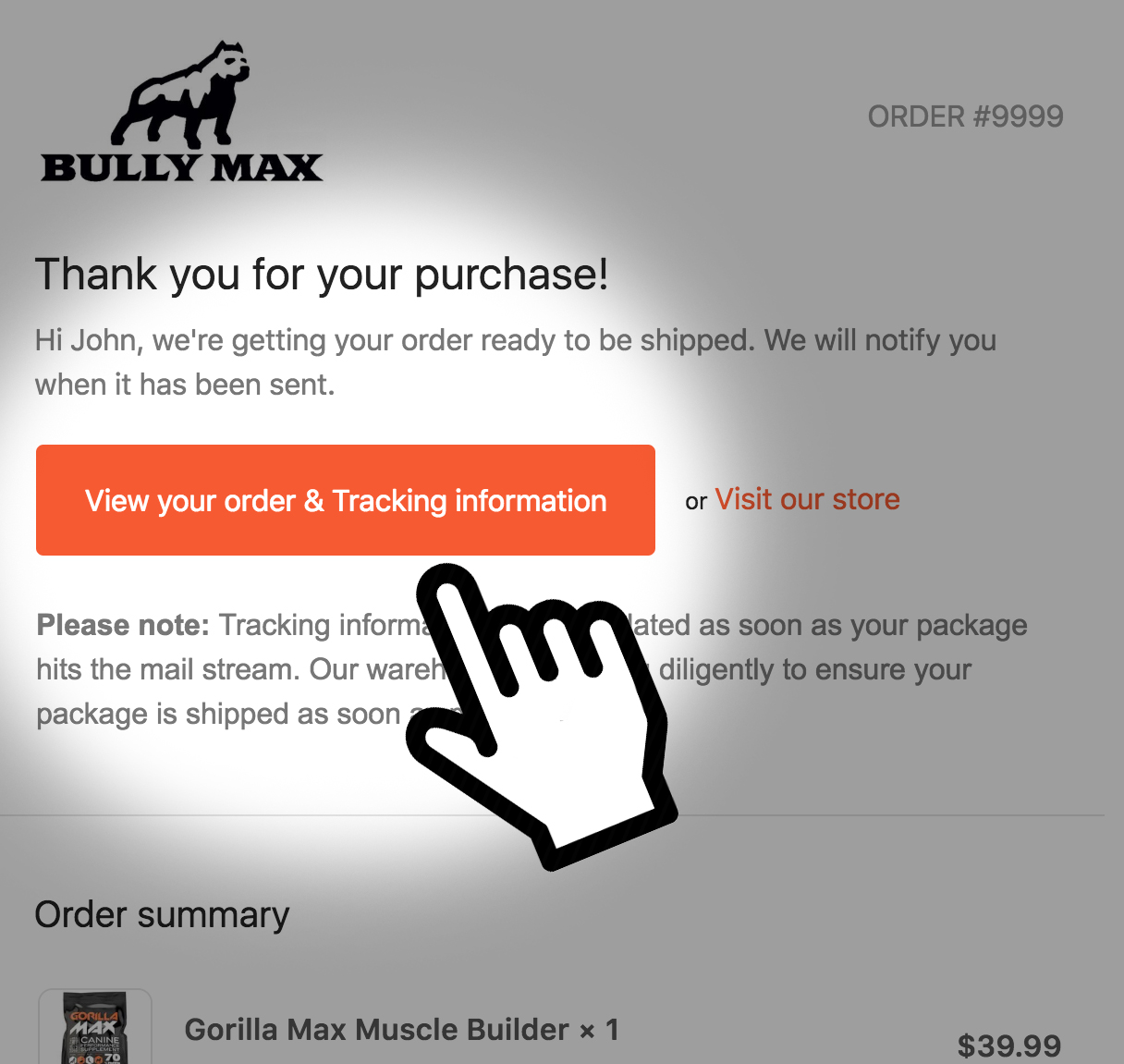 Click the link titled "View your order & Tracking information".
When you click this link, you will taken to your order confirmation page.
Once your tracking number is available (usually within 24 hours), it will display on the order confirmation page: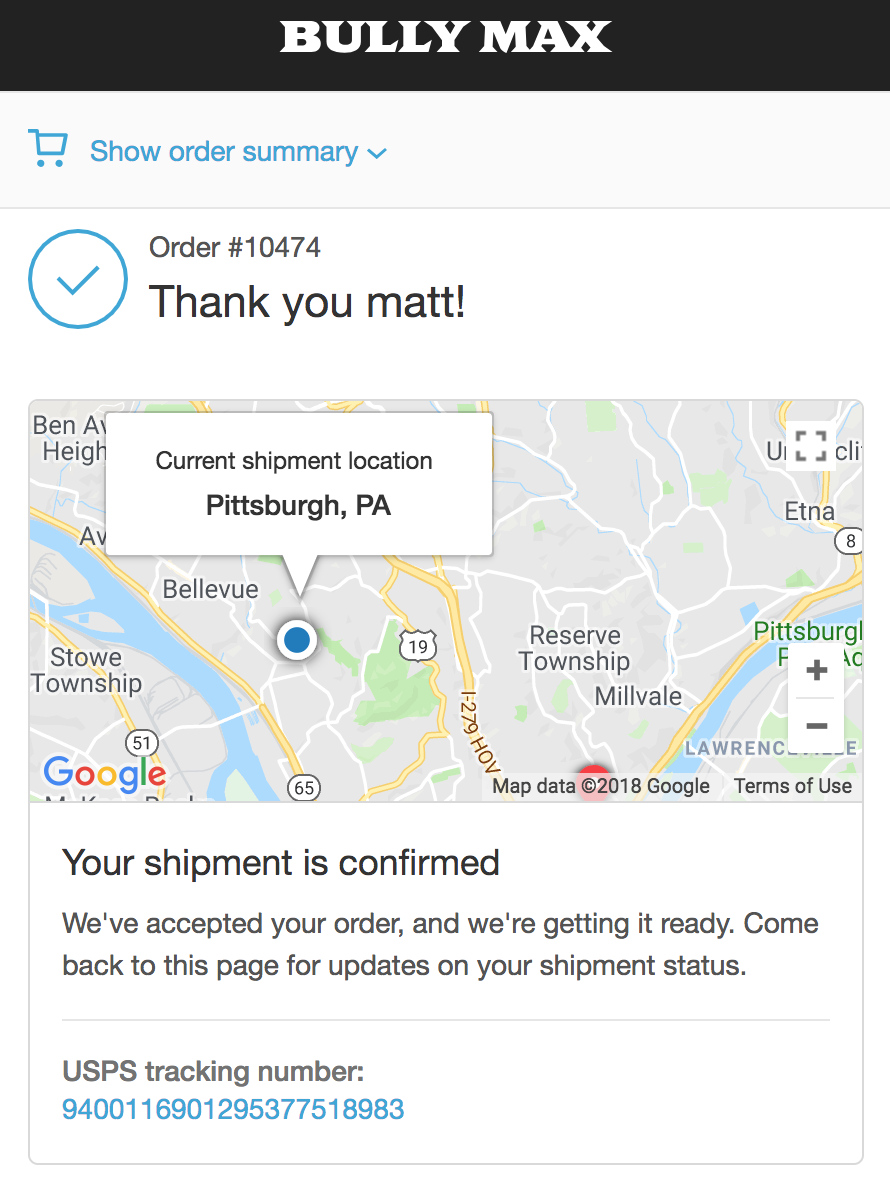 SMS alerts
You can sign up for either email alerts, or SMS (text) alerts on the order confirmation page. 
When will my order be shipped?
Orders ship daily with the exception of Sunday.
USPS picks up orders daily at 12:00 PM. Fedex picks orders up daily at 2:00 PM. 
Where is my order shipping from?
Your order will be shipped from Pittsburgh, PA 15212.
When will my tracking number update?
Tracking numbers can take up to 24 hours to display results (estimated delivery date, current location, ext.).
How long until my package will arrive?
Orders can take anywhere from 2-5 days to arrive. To get an exact date, please check your tracking number.
Still have questions?
If you're unable to locate your tracking number or have any other questions, please contact customer support.
---