My order won't go through / order was declined
My order won't go through / order was declined
Solution #1 — use an alternative payment method
Return to the checkout page of bullymax.com and use one of the following payment methods as an alternative: Paypal, Amazon Pay, Apple Pay, or Google Pay.
When you choose one of these payment methods, you can skip the entire checkout process.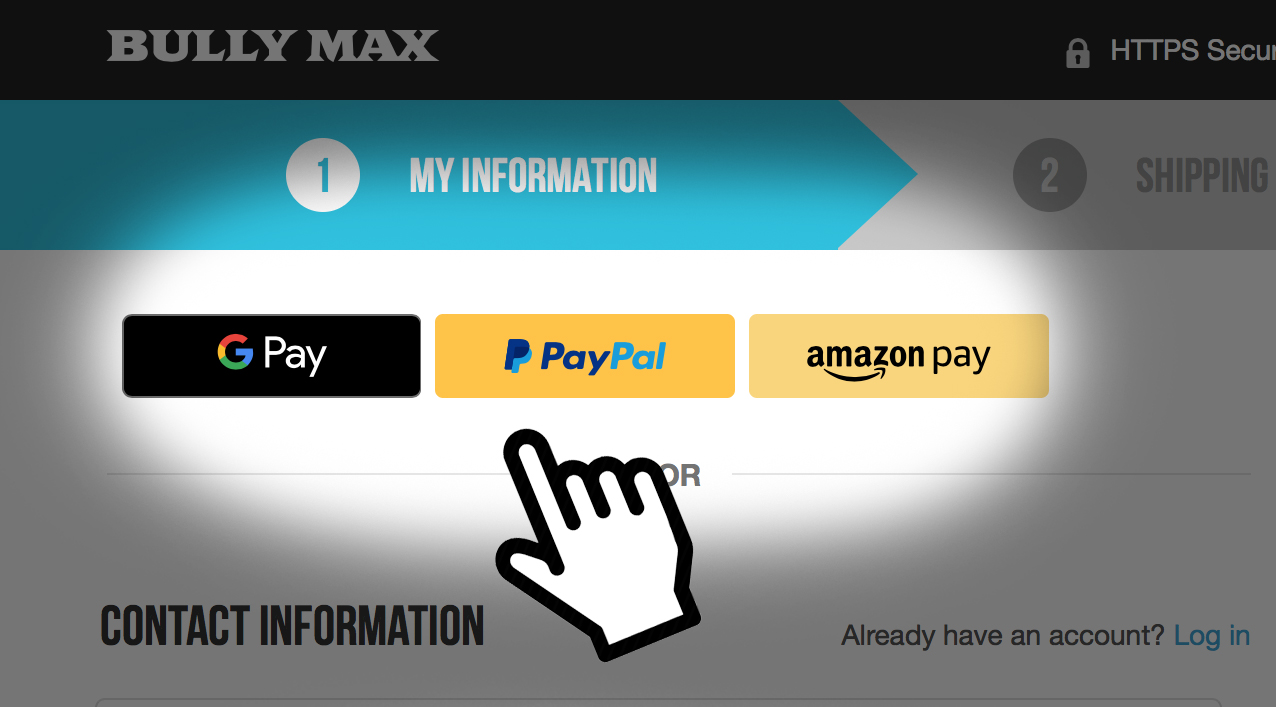 Solution #2: Return to the product page & use one of the buy it now buttons.
On the product page, click the link titled "More payment options".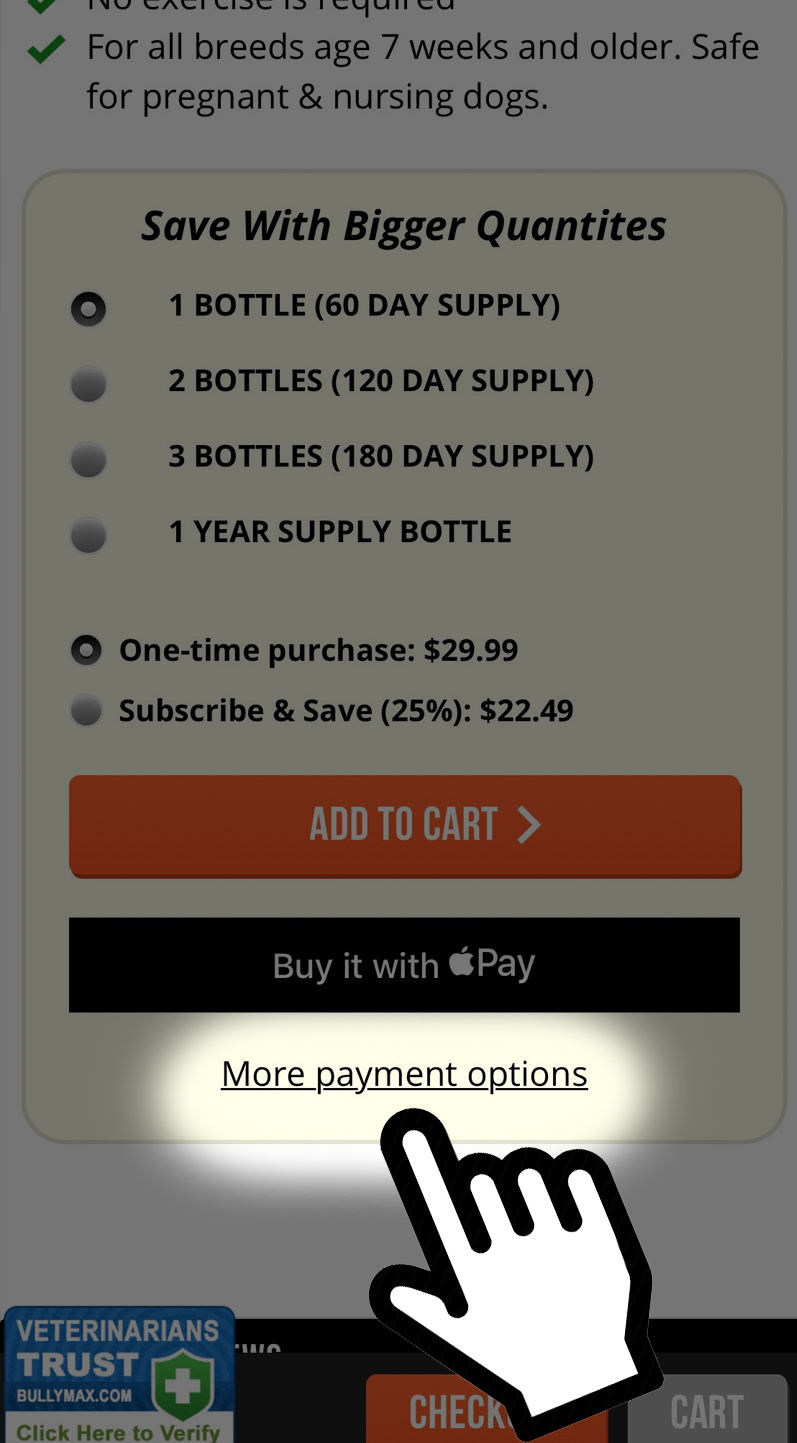 Once this "More payment options" link is clicked, a number of alternative payment methods will be displayed. Choose one of these methods to complete your order.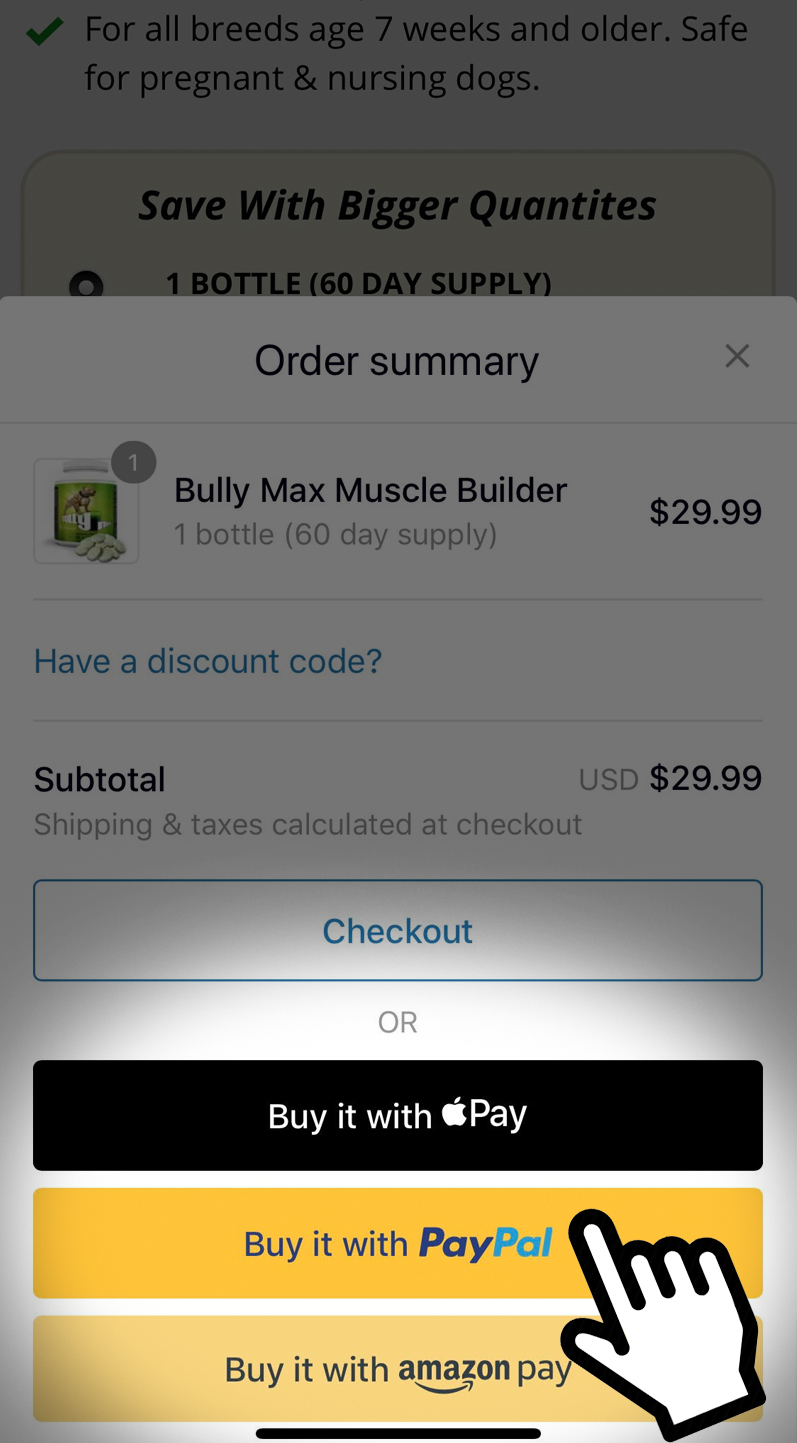 Here are the most common reasons credit cards decline:
The funds are not currently available on your account or credit card.

A security hold was placed on your card (contact your credit card provider to resolve this)

Your billing and shipping addresses are a mismatch (please ensure your billing address and shipping addresses match)

The CSV code (the last three digits on the back of your card) is incorrect

Your card number was typed incorrectly

The billing address or zip code doesn't match what's on file for your credit card
To find the exact cause of the issue, please contact your credit card provider. Your credit card company doesn't provide us with the reason for the decline.